BOARDING
Your dog's favourite place away from home
Our Boarding Kennel offers eleven large and extra-large rooms. The very big, all fenced-in outdoor area allows off leash play and running time.

The eleven luxurious and large boarding rooms in different sizes offer space for 1-4 dogs in each room, depending on the dog's sizes. So if you own more than one dog, they can stay together in the same room. We have two XL rooms that are ideal for two large dogs and we can take out sub divider walls in two large rooms to offer a very large double room for three to four large dogs.

We are taking the dogs outside for nice off-leash walks and play-time multiple times a day; mostly by themselves or if available with another dog if they are social and used to other dogs.

As we often provide boarding services to dogs that don't enjoy the company of other dogs we don't do the multiple dog walks but we make sure to entertain them with individual activities and walks.
Testimonial
The pups love Patricia and so do we. We can actually relax on vacation knowing she treats our dogs like family. They are safe and happy.
Lesley G.
Terms and Conditions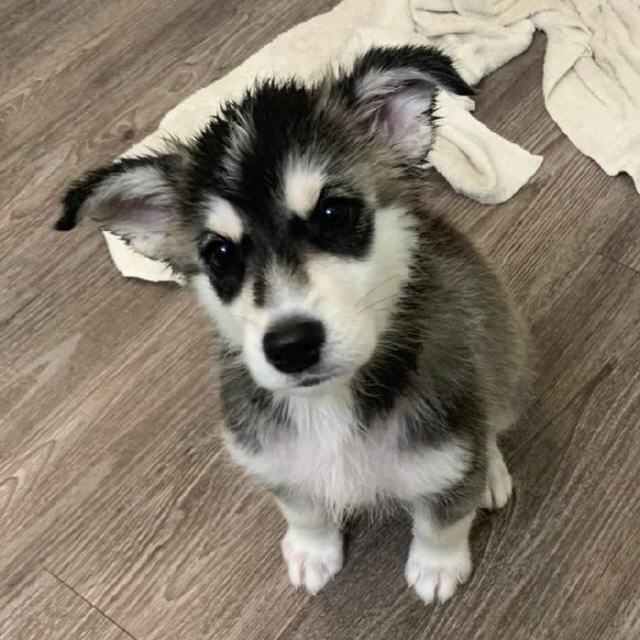 Dogs need to be fully vaccinated for Rabies, Distemper/Parvo and Bordatella (Kennel Cough) or have proof of a titer test.

You will have to provide your dog's food and medication if needed. There will be extra charges for extra services like raw feeding, space in the freezer, treatments of medication etc.

We will provide dishes for water and food and very comfortable, orthotic Kuranda high-beds.

Pick up and drop off time by appointment only. Daily between 7:30am - 6:00pm.
Please be on time, we have a very busy schedule with walking/playing/training dogs, feeding, doing chores and teaching classes. Unexpected visits will interrupt our schedule.

Payment by cash, cheque or etransfer to patricia@crazyjumpers.info.
We are accepting Debit or Credit card payments with Square.
A deposit of 50% is required for bookings longer than one week.
48 hours' notice of a cancellation is required to receive a refund.
Testimonial
Crazy Jumpers boarding is the only place we trust for our Springer Spaniel.
Bernadette T.
Boarding Request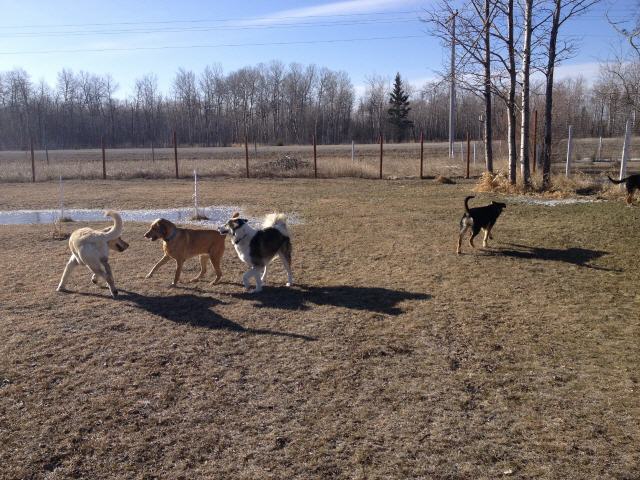 Easy Self-Online-Booking request.Using our online boarding program you will be able to provide not only the dates for your dogs vacation but also all his information and if possible upload a picture. Once entered you will be able to enter again for a next booking just using your login for future bookings. Please send in your boarding request using this link:
Prices
| | | | |
| --- | --- | --- | --- |
| | 1 Dog | 2 Dogs | 3 Dogs |
| per night, regular room (1dog) or XL room (2 dogs) | $32 plus GST | $54 plus GST | $76 plus GST |
| per night XL room (1 dog) or double room (2-3 dogs) | $37 plus GST | $60 plus GST | $81 plus GST |
| more than 11 nights | - 10% | - 10% | - 10% |
| more than 21 nights | - 15% | - 15% | - 15% |
| 30+ nights | - 20% | - 20% | - 20% |
| Daycare | $22 | $38 | $51 |
Extra Costs
Brushing $8.00
Cheese slices $0.50
Extra dry Food $1.50
Freezer space/day $0.50
Laundry $5.00
Medication given $1.00
Nail cut $15.00
Pee Pad $1.00
Raw feeding (your food) $0.50/meal
Vet visit $20.00
additional Wet food $1.50
Testimonial
I am extremely pleased with the service and the care and compassion for all the dogs that stay there. She always sends me a picture or a video of our girls outside running and having fun.
Charlene C.
Contact us:
address
Crazy Jumpers Dog School & Boarding
PO Box 133
Fraserwood, MB, R0C 1A0
Social Media
Facebook

Instagram @crazyjumpersdogs